Today is not only Alex's 26th Birthday – it was also time for another "Burpee Party". What is a Burpee Party you might ask? It's basically a group workout hostet by our dear friend Lunden Souza (who is also a Runtastic Fitness Coach – you can find out more about her on her blog "Life Like Lunden") – hostet once a month at the Ars Electronica Center Stairways and everybody can join.
Why do we join, you might ask? Well, I told you already that we just joined a Diet-Bet and are starting a new workout routine. The Burpee Parties are not new to us though – both of us have been to the first one last year and we really love it. It is a tough workout – but you can always take a break when u need it and it is so much more fun to work out in a bigger group, with absolutely no judgement at all.
Here are some impressions from the Workout: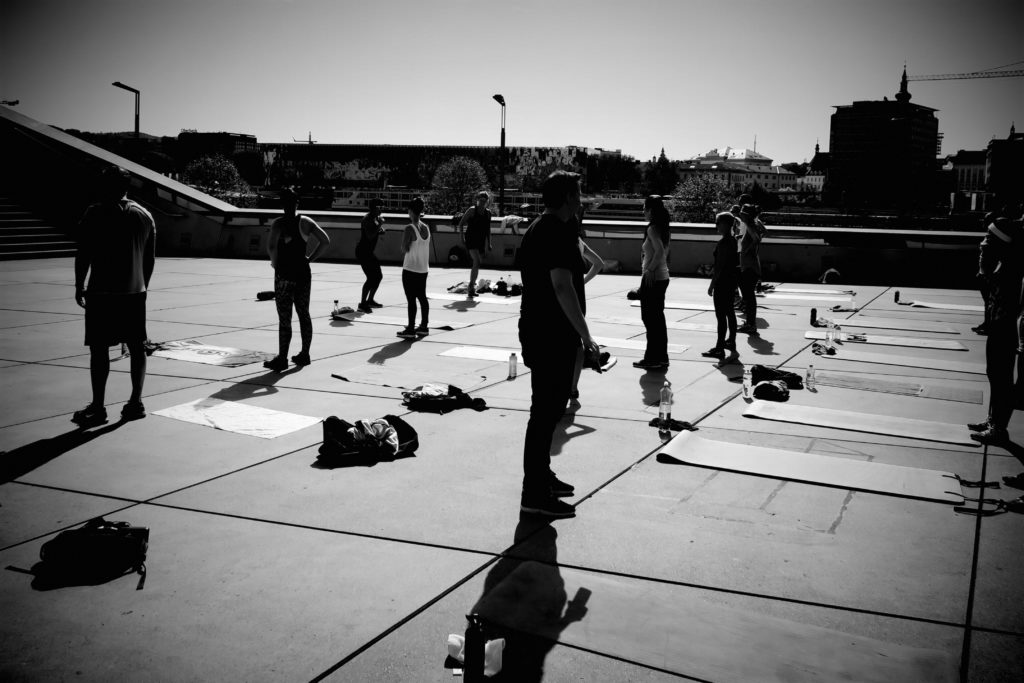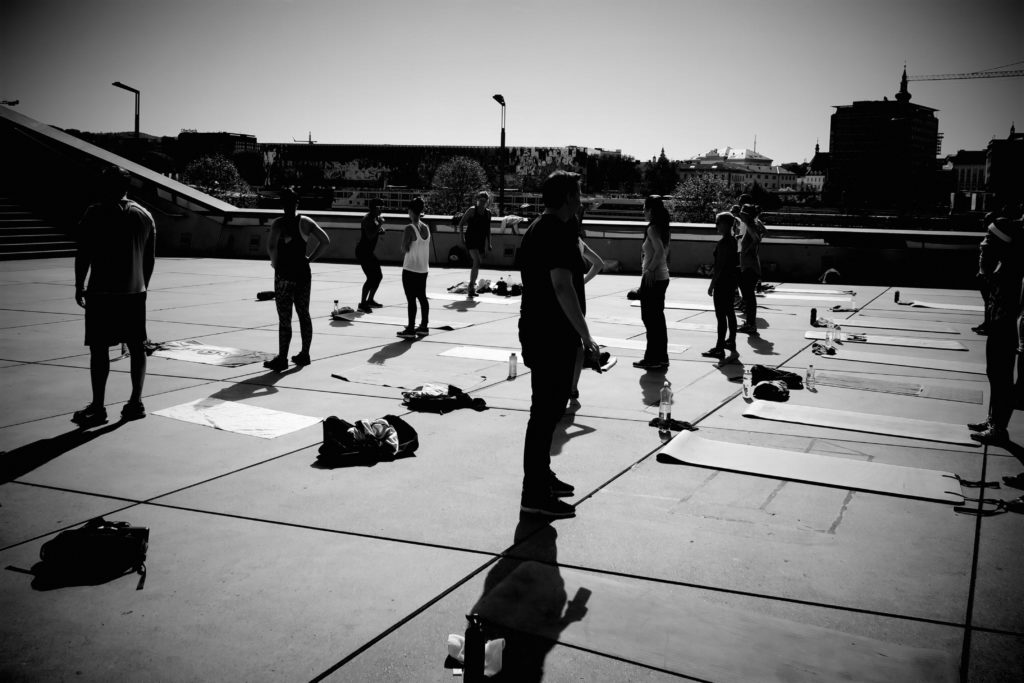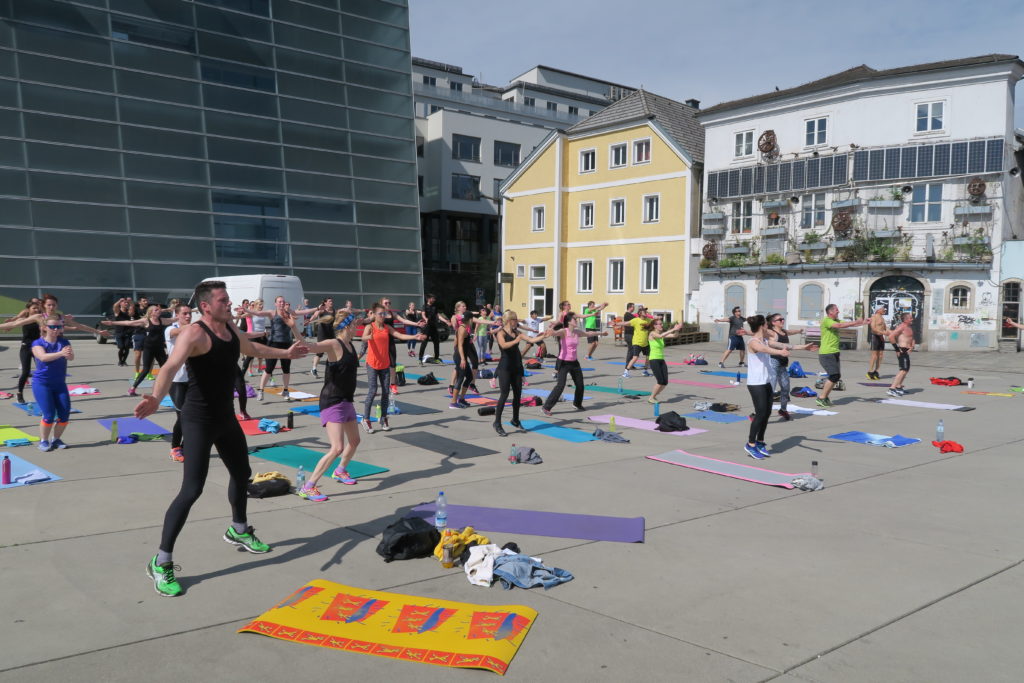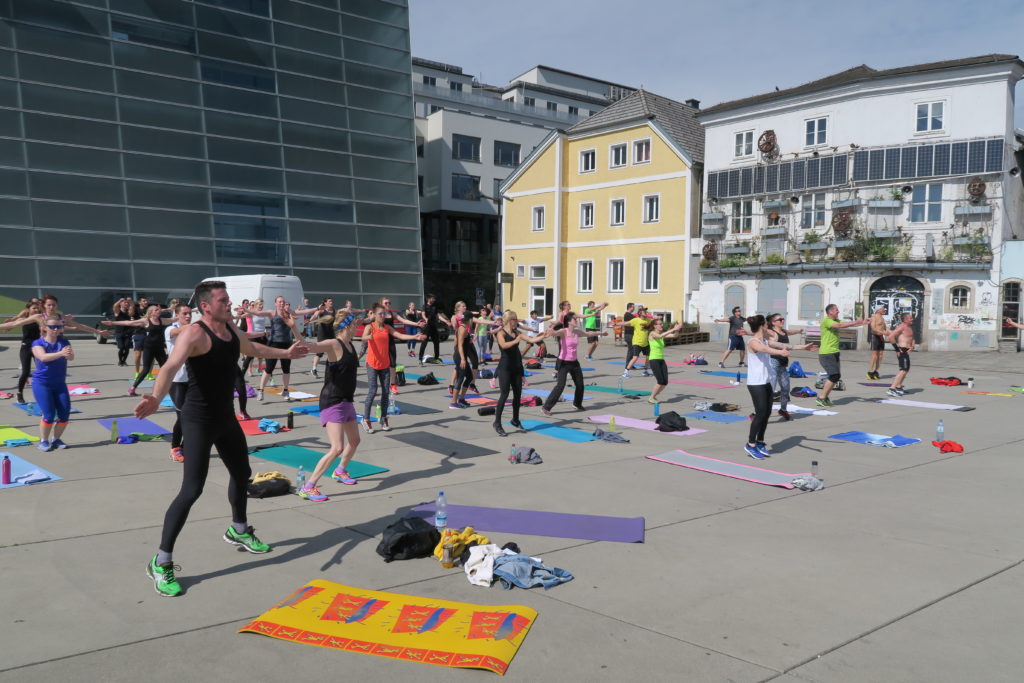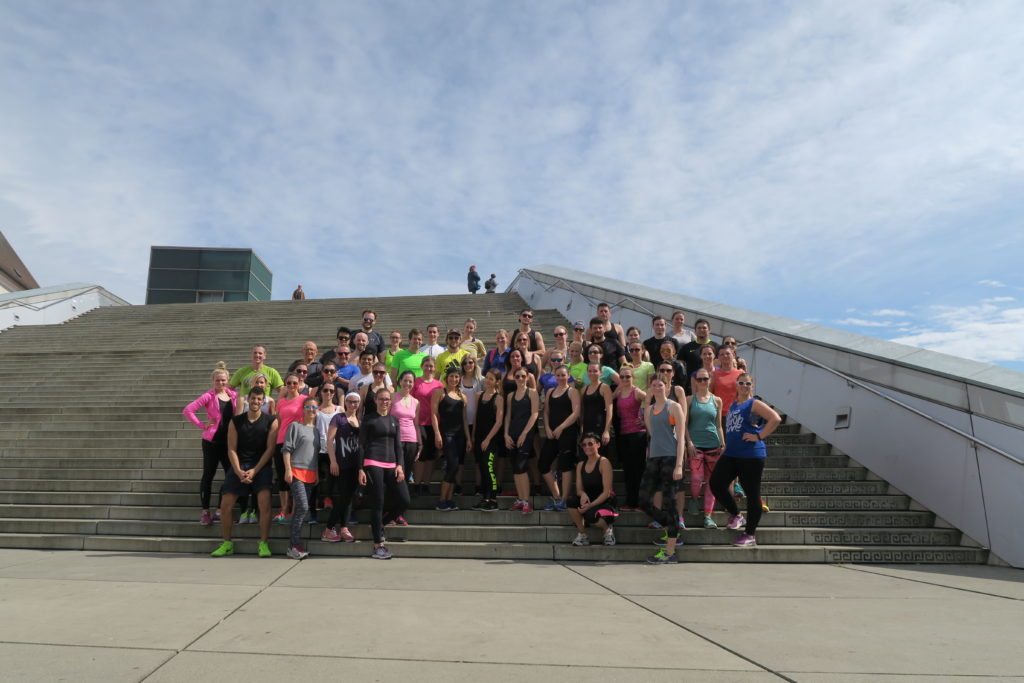 Next one will be next month – so maybe we will see you there?