We love Tokyo. It is an amazing city and has a lot to offer for tourists. As Escape Room enthusiasts, we were also very curious about the Escape Room options. We have heard the story that Escape Rooms were invented in Tokyo, so we expected to find a lot of options – even for english speaking tourists.
Sadly, that is not the case. While the city of lights offers so much entertainment options you will probably never be able to try everything as a tourist, you will be able to try all the Escape Rooms in Toyko – also during a rather short trip. As of writing this page, we have visited Tokyo two times over the last two years and the Escape Room options have not changed.
While we can not talk about Escape Rooms that offer their services just in japanese, we have only found two companies in Tokyo that let you play games in english:
Escape Hunt Tokyo: offers three games with various degree of difficulty. The games were available in english and offer interesting Tokyo-fitted themes. Our hostess was very friendly and her english was excellent. The games are private and playable with smaller groups starting with 2 people.
Real Escape Tokyo / SCRAP: next to their staple – the Red Room – they offer one or two extra rooms that change on a regular basis. We played the Red Room on our first visit and tried one of their other rooms – Hunter X – on our second visit. They always have rather interesting ideas and concepts and offer english speaking games. Be aware that the games are public and you could share your time with other people (we had to on both games and met really nice people while playing)
Bears' Escape Reviews of Tokyo
Definitely check out our individual Bears' Escape Reviews of the Tokyo-based games we played: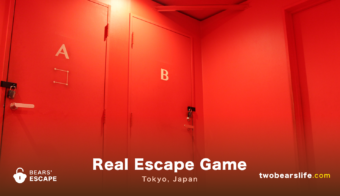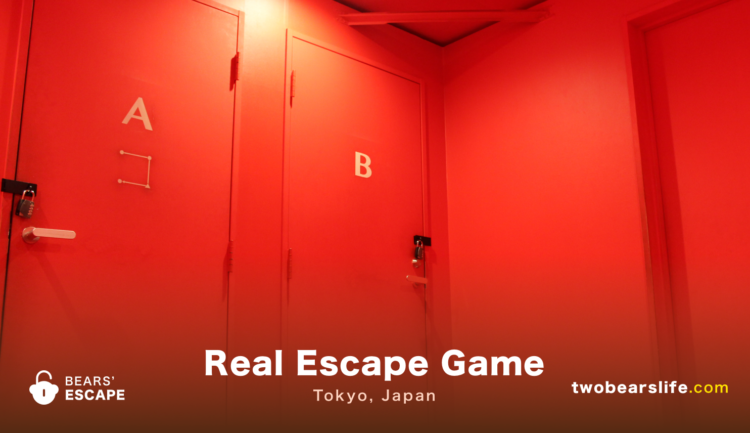 The second and last room we found in Tokyo that actually offered an English-Speaking experience was Real Escape Game in Asakusa ...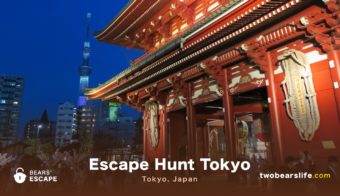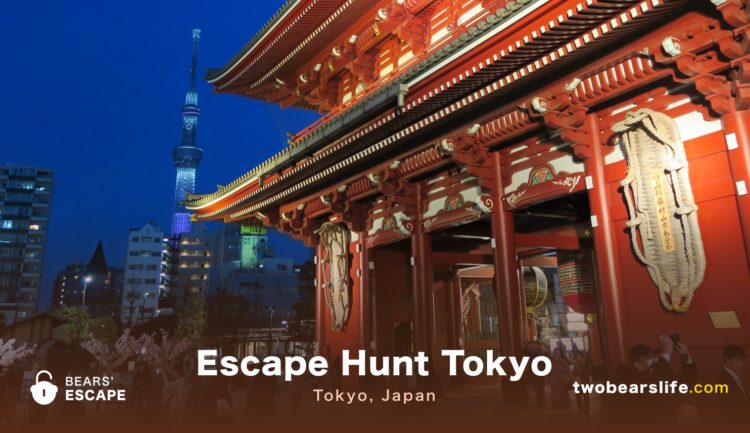 In March of 2016, we started our trip to Tokyo, a city we have been in love with ever since ...

More Review Blogs for Tokyo & Japan
Here we have a list of more Escape Room Review Blogs which cover Tokyo as well as Japan for further information – if you also have a blog that offers reviews, please let us know:
Tokyo may offer a ton of Escape Rooms for people who are able to speak Japanese. If you know any interesting Escape Room that also offers English options, please tell us in the comment section below.
Our Escape Room City Guides