The new year has started and we have not done an Escape Room yet. Reason enough to spontaneously call for a Bears Escape Expert Team-Trip to Vienna to still our hunger. The first Escape Room Company on the list was Exithink in Vienna. Here is our Review of both of their Rooms "The Horrific Story of the Orpheum Theatre" and "Dr. Jones Office".
Exithink
Vienna, Austria
Location: Weintraubengasse 32, 1020 Wien, 1090 Vienna, Austria
Games: The Horrific Story of the Orpheum Theatre, Dr. Jones Office
Group: 5 People
Website: www.exithink.com
Our Experience
Going to Exithink is fairly easy. It is located to a big (and gorgeous) tourist spot called the "Votivkirche" as well as the subway station Schottentor. After a short walk, you will find yourself in front of a traditional Vienna building which could house anything from apartments to offices. In this case, you will find Exithink right on the ground floor on a small staircase to the right, after you have entered the building and enjoyed the view of the impressive main staircase.
Update 2017: Exithink moved since our visit and can now be fount at a new location: Weintraubengasse 32, 1020 Vienna
We were welcomed by the owner of Exithink, who was nice and had no problem talking english with us. After putting our belongings into a locker and visiting the bathrooms for a quick checkup, our team was ready to start with the horror-themed Orpheum Theatre. Right after, we also took on their second room – Dr Jones Office. We will go into more details in the following sections, but of course will avoid any spoiler.
The Horrific Story of the Orpheum Theatre
The famous Orpheum theatre suddenly shut its door under strange circumstances. No one knew what really happened, but there were rumours that people went missing over the years. The police were investigating each case, but did not find any clue or evidence of what really occurred. The suspicion is that the two prop runners – Brown and Bob – were responsible for the disappearances. The theatre closed down and the investigations stopped without anybody finding out the truth. But Brown and Bob have never left the theatre. Years later the theatre was transformed into an apartment building, but nobody wanted to move in. Hence, many parts of the building were left untouched… Solve the mystery of the bloody theatre! What really happened in there? Were Bob and Brown really responsible for the events at the Orpheum theatre? Who are the killers? Maybe they are hiding around the corner? Watch where you are going! Be careful not to become the next victim! Can you escape?
We have not played any horror themed Escape Room in Austria yet, so we were very curious about what to expect. Since Alex is still not over the horrors we escaped in Ankara (check out our Review of Kripto – Ankara), he gets very nervous once he hears horror and escape room in the same sentence. The start of Orpheum Theatre is very well done – simple but effective. You and your group will have to go into a room that is pitch black. You really will not be able to see the hands in front of your eyes, while you will get the story introduction. Afterwards, the game starts (and yes, some light will be included, do not worry)
The focus of the room are not hard puzzles. It is more of a horror-experience while you also try to solve some puzzles and find your way to progress though the room. The owner told us that from the start and the scares of the room worked really well for us. I was not the only one who screamed more than ones.
Most of the game is linear. It includes a lot of searching, which works also for bigger groups like us. In the end, we did not feel like there was a ton of stuff to do, but nobody felt left out either. This is a testament to the room design, since it is really more about the experience as a whole.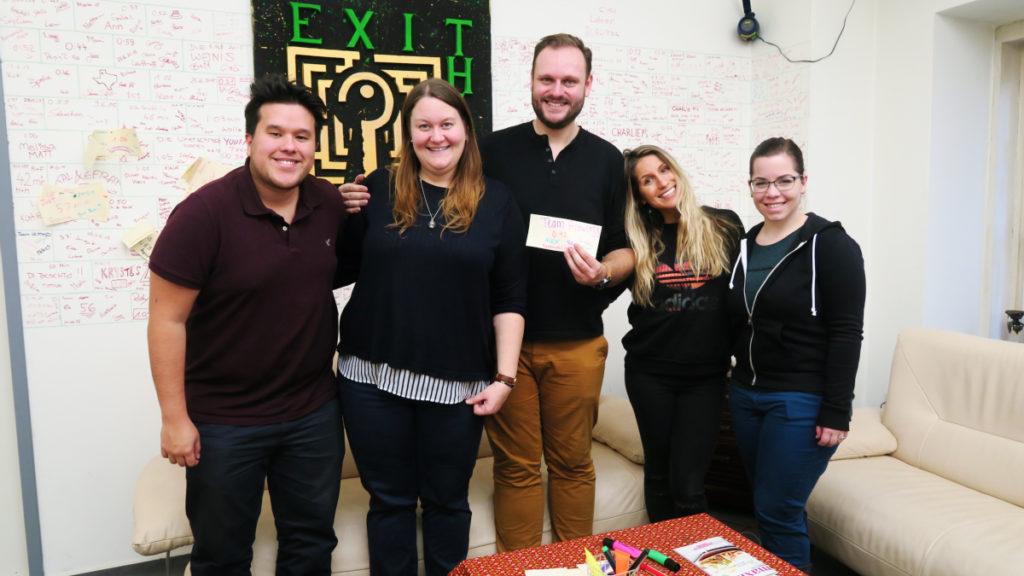 Dr. Jones Office
Dr. I Jones is a traveller and explorer, who travels all around the world searching for relics. He visited every continent to find lost treasures. But there was one he would have sacrificed his life for. It is called the statue of Invictus, which is the most valuable treasure in the world since it has supernatural power. We believe, Dr. Jones found the statue and hid it away. But he was not the only one who was interested in it. Other treasure hunters and governments still want Invictus, so they began hunting for it. The only information we have is that Dr. Jones started his expedition from his home before he disappeared. We think that is where we can find the most clues. Help us solve the mystery and find the Invictus before someone else does it!
The second room of Exithink is called "Dr. Jones Office" and is definitely more of a traditional escape room compared to Orpheum Theatre. Your goal is to explore the office of Dr. I Jones, find the hidden treasure and make it out alive. We have done similar concepts before, but Indiana Jones lends himself pretty well for this kind of rooms, so we have no problem with that.
You will start in an office, but that room will not be the only playable area. The office setup is well done and fits the theme, but we preferred the second room of the game, which holds some cool puzzles and impressive design elements. We made it out in time, alive and with big smiles on our faces.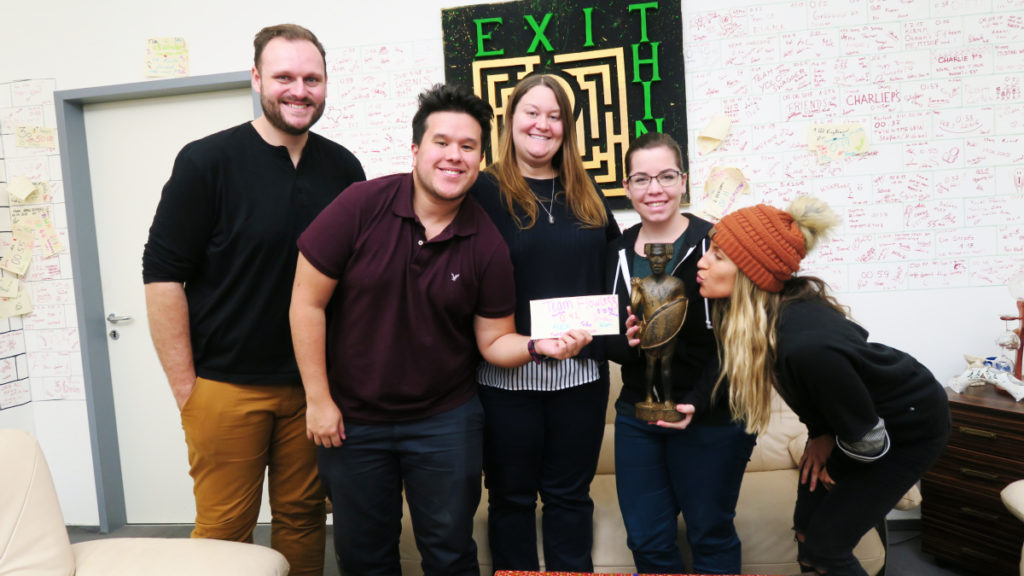 Final Roar
Let's tackle the big question first: did we enjoy both games? Yes we did – both of them have very unique elements and we had a great time as a team.
Do you need a big team to play those rooms? No, definitely not. In my opinion you can also play both rooms just as a two person team and the ideal size is 2 to 4. Nevertheless, thanks to the storytelling of both rooms, nobody was bored or felt left out. Both rooms would be able to hold more puzzles though – so maybe they will add some elements in the future.
The games themselves worked well and included some nice technical elements, that functioned flawlessly.  We only had a slight audio hick-up at the beginning of Orpheum Theatre, which was fixed right away and it did not influence our game at all.
We got clues over an audio system whenever we asked for them or when our game master felt that we were stuck for too long, which always works the best. The owner and game-master was very nice and we had a good talk about his rooms afterwords.
All in all , we enjoyed the rooms a lot and if you are looking for a good scare, check out Orpheum Theatre first.
Score
Bears Escape - Exithink Vienna
Location -

6/10

Production -

7/10

Staff -

8/10

Fun -

7.5/10
Summary
The location is in a nice area and reachable with public transport. Exithink has a waiting room area as well as bathrooms, both could use a little bit of a facelift though (but thats not really a big deal, it is mostly about the rooms anyway)
Orpheum Theatre is a really cool horror-themed room, while Dr. Jones is a more classic approach to escape rooms. Both have nice puzzles and surprises in them. Both rooms have the potential to have a couple more puzzles, nevertheless, the ones they had did not relay too much on padlocks. Generally, we had a really good time in both of them.
Where can I find them?
Have you ever played this escape game? Or can you recommend any other location for us to try? Please let us know in the comment section.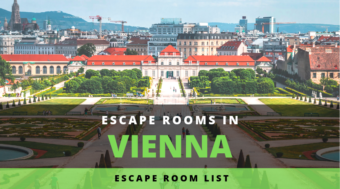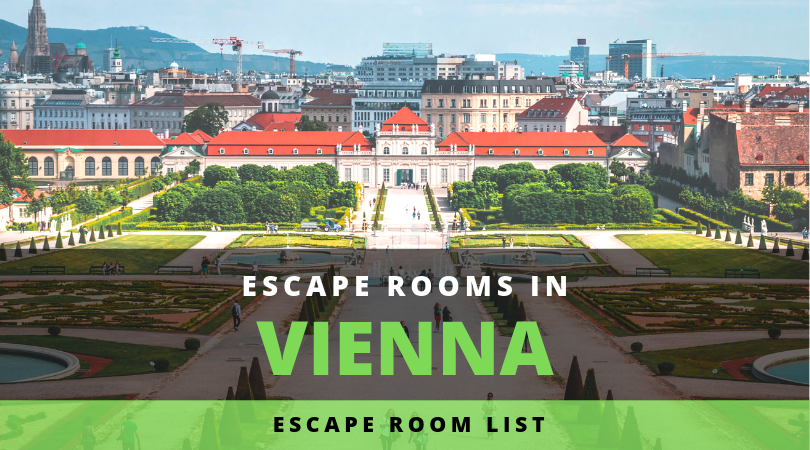 We are living in Austria - so naturally our most travelled destination for Escape Rooms is our capital - Vienna. The biggest tourist city in the country offers a lot of different rooms - it is definitely the go-to city in Austria for Escape-Room Enthusiasts. Since we are a little bit limited in Austria, we try to not to play ...
Read More
Also – check out and follow us on YouTube and Like our Facebook Page to stay up-to-date about our posts. Or check out our other Bears' Escape Reviews in our Escape Room Guide.