Going Underground from Crime Runners sent us to explore some strange seismic activity under the city of Vienna. What mysteries did we uncover? And could this new Premium Escape Room deliver?
Escape Room Review

– Short Roar –
Crime Runners: Going Underground
Vienna, Austria
Location: Hernalser Gürtel 24, 1090 Vienna, Austria
Games (reviewed): Going Underground
Games (not reviewed): –
Group: 3
Website: www.crimerunners.at

Crime Runners in Vienna has been one of the top companies in the city even before they opened their new "Premium Escape Room" game on March 15th 2019, so we were very curious to find out what they would deliver with the new room. The bar was high, as the tagline "Premium Escape Room Experience" also comes with a higher price-tag than their "normal" escape experiences. We teamed up with the British Escape-Room-Blogger Ken from thelogicescapesme.com to go underground and find out what mysteries we might encounter.
Please note: Crime Runners has a second location in Vienna with three other games – we have reviewed those games here.
Going Underground
There have been indications of alarming seismic activity in Vienna's city centre: The danger of an unexploded bomb from World War II is real. The operator sends you to the site of the blind shell for a first inspection… but things are not what they seem.

This is a 90-Minutes game.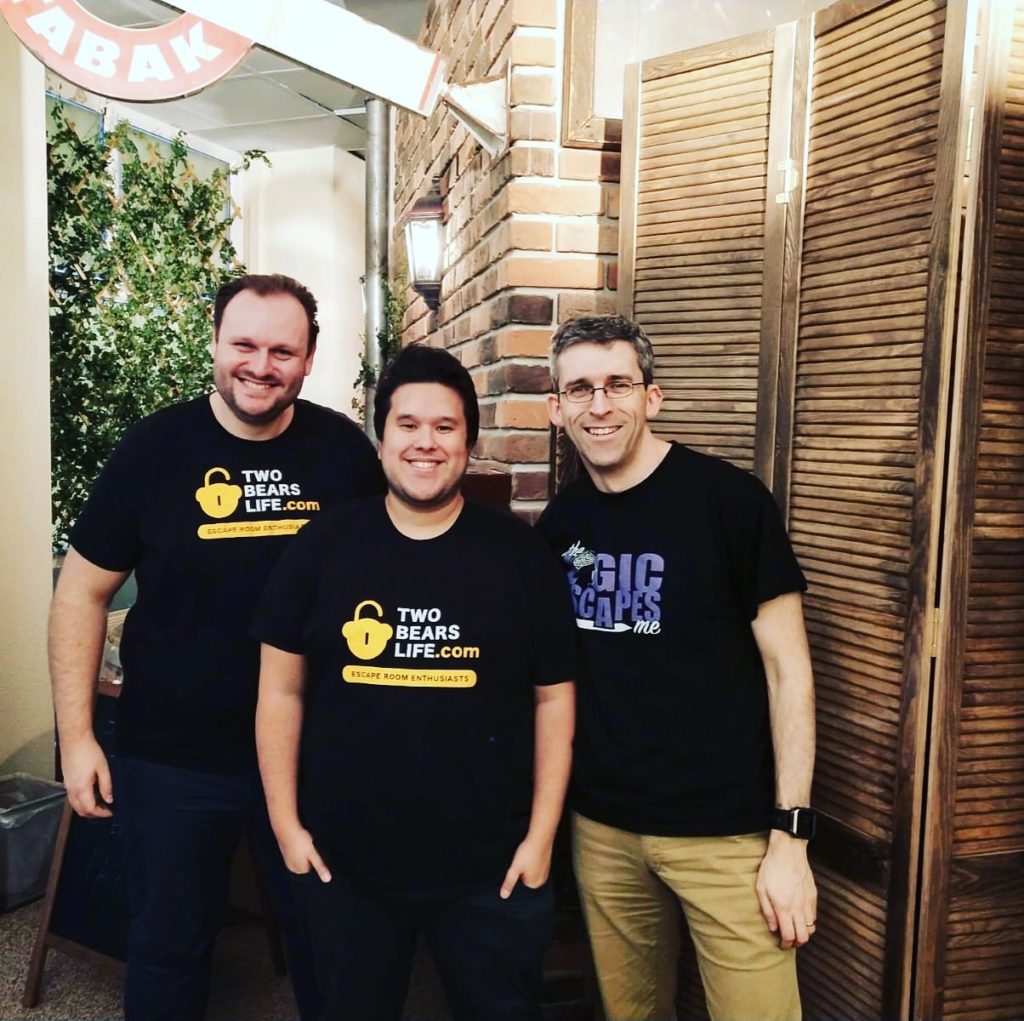 Our Experience
Before planning your route to Crime Runners: Going Underground, be sure to check out the right address. The game has its' own location, and it's not "just around the block" from the first venue, so make sure you are heading to Hernalser Gürtel 24, which is really close to the Subway Station Alser Straße. Once there, you will recognize the entry right away with the bright yellow coloured windows and the known Crime Runners logo. Once you enter, you can take a seat in a typical Austrian beer-garden-setting. After you have stored your items, you will get your game intro and soon head into an old kiosk to research strange seismic activities. Once the door closes, the game starts and you will enter a whole new level of immersive Escape Room design we have not seen in Austria before.
It is hard to review the rest of the game without giving away any surprises aside from the fact that the name of the game already gives away: you will not be staying in the kiosk setting for long but descend into lower levels to uncover some surprising twists and turns as the seismic activities may hide some deeper secrets. We were invited to play the game before the opening, and while we expected to run into some "early-bird" problems that new Escape Rooms always have, we were pleasantly surprised that we encountered none. The game worked well from the start and although we were handed a walkie-talkie, just in case might need it as we were the first English-speaking group ever to play the game, we didn't need it once.
On the regular, the room will not need walkie talkies, as the clue system is integrated into the audio recordings of the room, so you never really have to break immersion. We were impressed by the level of production and set design Crime Runners put into this game. While descending into the depth of the game, every single room-transition offered an exciting new twist to the story. We never lingered too long in a single room, which is a bit of a shame as each one feels more exciting than the one before. Clearly, we shouldn't raise your expectations too high, as this game is not Disney Land of course, but we had a big smile on our faces whenever a door opened and we could explore a new area.
If you are wondering how the room balances puzzles with tasks, searching and just exploring, we can say that we enjoyed the achieved balance a lot. Going Underground offers a great variety of puzzles and tasks that will keep a group of 3 to 6 fully engaged – although it might be a bit crowded with 6. If you are enthusiasts and you have played a lot, aim for a group of 3 to 4, while groups with less experience can fully enjoy it with more members. Since this game may have some crawling sections, talk with the gamemaster beforehand to see if you need to take a shortcut – if in any way possible, try not to though.
We did enjoy the overall game flow very much. We only lingered a bit too long on a text-based puzzle that we should have solved way faster, but we made up the lost time with some really lucky first-try placements during the rest of the game. While we were not super-happy with the ending of their game Episode 3 Patient Zero, we can say that the team of Crime Runners really nailed it this time. Great job on finding a way to include every team member into the final moments of the game.
While reading through this review, you might wonder if we didn't find any negatives? To be honest – not that many. Maybe the overall sound-design could still be improved a bit and the waiting area will probably get some tweaking in the future, but those are very minor nit-picky points that really don't matter a lot. Crime Runners clearly learned a lot from their first three rooms, and while you can see the improvements the team made in each of those, Going Underground is on a whole new level.
Going Underground is an immersive Escape Room experience, which means you shouldn't expect 90 minutes full-on Puzzle-palooza as this is not just a puzzle room, but you also don't have to worry that there are might be no puzzles in there. It's a great mix of exploration, puzzle-solving and team-work.
Before finishing our review, you should be aware before booking that Going Underground was designed as a premium game, which lasts between 60 and 90 minutes and has a higher price point, similar to other premium games in the industry like Time Run in London or Sherlocked in Amsterdam. We do think the game is worth it, just be aware before booking.
Sidenote: Going Underground has a minimum of three players and that's what it is designed for – if you are a group of enthusiasts who really want to play with just two people, you should contact them directly – they may be able to find a solution for you.
Score
Bears Escape - Crime Runners: Going Underground
Location -

10/10

Production -

10/10

Staff -

10/10

Fun -

10/10
Summary
Crime Runners: Going Underground is an amazing addition to the Vienna Escape Room market and finally offers a truly must-see experience for Escape-Room enthusiasts. Of course, the game is also very much accessible for "all" Escape Room players, so if you are in Vienna and you look for only one room to do? This should be it.
Where can I find them?
Have you ever played this escape game or one of their other rooms? Or can you recommend any other location for us to try? Please let us know in the comment section.
Full discloser: we were not charged to play this game – that doesn't influence our opinion though. Read more about it here.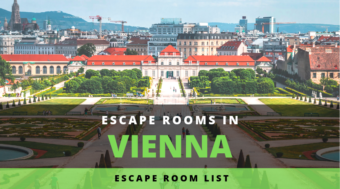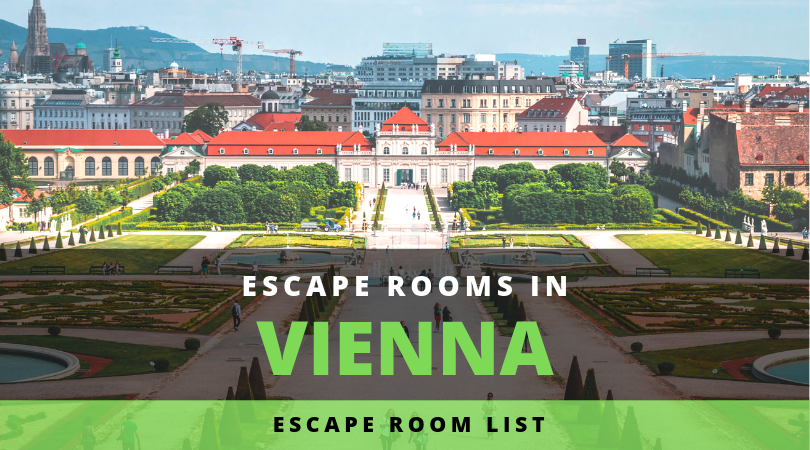 We are living in Austria - so naturally our most travelled destination for Escape Rooms is our capital - Vienna. The biggest tourist city in the country offers a lot of different rooms - it is definitely the go-to city in Austria for Escape-Room Enthusiasts. Since we are a little bit limited in Austria, we try to not to play ...

Also – check out and follow us on YouTube and Like our Facebook Page to stay up-to-date about our posts. Or check out our other Bears' Escape Reviews in our Escape Room Guide.