We have been putting off writing the Review of Crime Runners in Vienna. The company ranks as one of the highest rated Escape Room venues in Vienna, so it is about time that we offer our insights as well. So why haven't we yet? We have not played all their games (yet) and we really wanted to do that before writing down our thoughts. Since that has not panned out (for now), it really is time to get the Crime Runners Review started:
CRIME RUNNERS
Vienna, Austria
Location: Maria-Theresien-Straße 3, Top 1a, 1090 Vienna, Austria
Games (reviewed): The Dark Secret of the Congressman (Episode 1)
Games (not reviewed):The Crime Scene: Back Alley (Episode 2), Patient Zero (Episode 3)
Group: 4
Website: www.crimerunners.at
Our Experience
Crime Runners is one of the highest rated Escape Rooms in Vienna, so we were super exited when we booked our first game. They do have an interesting take on Escape Rooms, because they try to tell a story throughout all of their rooms. Which means, the storyline from the first room "The Dark Secret of the Congressman" continues in the second one "The Crime Scene: Back Alley" as well as in the third one "Patient Zero". So when you book, you should take this into account. That is also one of the reasons why we wanted to wait with the Review, because we wanted to check out how well the rooms actually connect. Sadly, the last half of a year was so busy, that we have not been able to return to Crime Runners (yet). Do not worry, we will, but for now, we have only had the chance to play the first room.
They do state that you can start with every room and you do not have to play them in the correct order, but (I assume) the immersion is better if you do.
When we arrived, we were welcomed by friendly host. We stored our stuff and waited a bit in a comfortable lobby. After a short wait, we got the introduction story and off we went to the entry of the room.
THE DARK SECRET OF THE CONGRESSMAN (Episode 1)
In the first mission for the operator you have to prove that you're worthy of being part of his team. The corrupt politician Simon Dickson has gone into hiding because of mistrust proceedings against him. The opposition has assigned you to find evidence about his disappearance and his dark deeds in order to finally end his career.

The operator makes you visit Dickson's mansion and break into his private office. Uncover the politician's racketeering and put a stop to his illegal game.
One the game starts, you find yourself in the office of Simon Dickson – your mission is to find evidence and the reason for his disappearance. While you are on this mission, you will have outside assistance from a remote hacker. Crime Runners use the "Hacker" in a very smart way: on one hand, he is your game-master and will help you, if you need help. On the other hand, they also use the character to further tell the story. It is a very natural way to merge gamemaster and storytelling. There is no actor in the room, of course, but the remote approach does works very well indeed.
The room is filled with various puzzles and tasks and holds some nice surprises as well – although it never strays too far from escape room classics. It is an office, in the end. Most of it is logic and / or combination based, with some tasks allowing the team to work well together to find the solutions. We had a good progress throughout the room and did not need too much help, which is always a good sign. Once we finished the room and reached the "conclusion" of chapter 1, we experienced a nice ending to the room. To be continued .. hopefully rather sooner than later.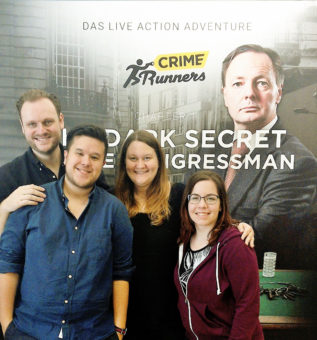 Final Roar
I have written it before, but I have to state it here again. I would have loved to have played all three rooms to be able to judge properly how connected the Escape Rooms of Crime Runners really are. Because I love the idea, i think it's really great and it motivates you to come back. We have not yet had the chance to do that as the 4 person team that played the first room – so we are waiting for an opportunity to tackle the next two rooms on one visit.
Anyway, the high ratings of Crime Runners are not without reason. The host and our game-master did a really good job, the location looks great and is close to a big subway and tram station. And most importantly, we enjoyed the game. We did have high expectations though, which were not completely met (yet) on the first game – but it was also their first, so we are giving them the benefit of the doubt here for the next ones. None the less, as always, we just rate what we have played.
During the game, we rarely needed help and were guided through the story in a great way by the Hacker character. One issue we did have in the room though was the ending. On one hand, we love it when Escape Rooms actually invest in a proper story ending or at least a great final moment that is not just "you are done, you can open the door". On the other hand, once we solved the final puzzle piece, we were really confused about what to do next. We literally opened the door and asked if we can come out now – it was weird and the waiting time was a bit long. Maybe there was some miscommunications or malfunctions, but well, sadly, that could have worked out a bit better.
All in all, we did have a great time and can not wait to go back and try the other two rooms.
Score
Bears Escape - Crime Runners in Vienna
Location -

8/10

Production -

7/10

Staff -

9/10

Fun -

8/10
Summary
One of the top Escape Room venues in Vienna, with a very interesting take on Storytelling throughout all of their three rooms. We have played The Dark Secret of the Congressman, which is the first Episode of their Three-Room Storyline. Although they do state that you don't need knowledge from one Room to enjoy the next one, the Story does enrich your experience.
The location is close to a subway and tram hub, so you can reach it easily. The team was very nice and the only little problem we encountered was a confusion at the end of our game. All in all, a very good Escape Room overall and one of the top locations in Vienna.
Where can I find them?
Have you ever played this escape game or one of their other rooms? Or can you recommend any other location for us to try? Please let us know in the comment section.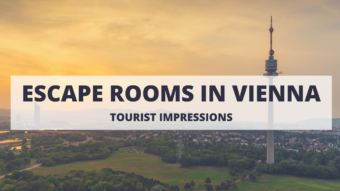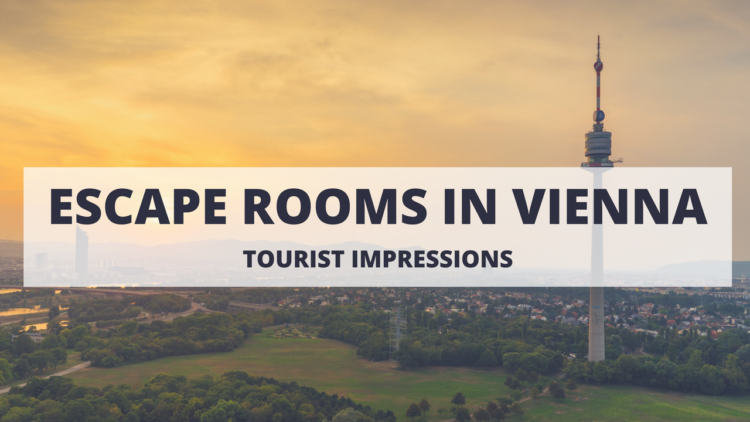 We are living in Austria - so naturally our most travelled destination for Escape Rooms is our capital - Vienna. The biggest tourist city in the country offers a lot of different rooms - it is definitely the go-to city in Austria for Escape-Room Enthusiasts. Since we are a little bit limited in Austria, we try to not to play all ...
Read More
Also – check out and follow us on YouTube and Like our Facebook Page to stay up-to-date about our posts. Or check out our other Bears' Escape Reviews in our Escape Room Guide.