House of Tales in Berlin is often named as one of the best locations for Escape Room fans in Berlin – naturally, we had to see what all that noise was all about. We battled an Executioner, the Chinese Mafia and the mysterious Illuminati…
So let's get the Escape Room Review started:
HOUSE OF TALES
Berlin, Germany
Location: Zimmerstraße 90, 10117 Berlin-Mitte, Germany
Games (reviewed): Illuminati, Kowloon – Walled City, The Executioner
Games (not reviewed): The Secret of the Pharaohs
Group: 3 to 4
Website: www.houseoftales.de
Our Experience
You can find House of Tales right next to the tourist spot called "Checkpoint Charlie" in the city centre of Berlin. They offer four games at the moment of writing this review, of which we have played three. They have opened in the summer of 2017 and are still working on some improvements here and there. On our latest visit at the end of February 2018, they told us, for example, that they still haven't found time to finish their photo point. The rooms are all finished and playable though – of course.
Since it is located right next to Checkpoint Charlie, it is fairly easy to reach and find. The lobby is big enough to host a couple of waiting groups and the staff has been very nice and welcoming on all of our three visits. After taking care of the payments, you will be asked to put your stuff into lockers and then you will be greeted by your game master, who will go over all the rules, escape room essentials as well as the intro of the story.
We have played the three games on three different days with three different team constellations.
Illuminati
A quiet chapel in the heart of the modern world houses the inner sanctum of the Illuminati, into which only a lucky few find their way. You have sworn that you will not rest until you get to the bottom of the secrets surrounding the mysterious disappearance of candidates to this secret brotherhood.

But beware: since friend and foe are hard to distinguish, there are tests which ensure that only those of a like mind find their way in. Identify the secret signs and follow the path of enlightenment, become part of the legendary secret society, and find the answers that so many before you have sought in vain.
We played this game in a group of 4 with two friends from Mexico. You will start in a really well designed church setting – after the intro, you will be instructed to find the secrets of the Illuminati society and gather their secret objects to escape. While we have played Illuminati inspired games before, they normally start in really dark chambers. Using a very literal interpretation of a church for the start is really cool, different and well done.
While progressing through the story, you will have to dig further into the "history" of the Illuminati – most of the puzzles are connected to symbolism in general, which fits very well to the overall theme of the room.
Like in all the House of Tales room, the way to communicate with the game master is well done and does not break immersion. Most of the puzzles and tasks worked well for us and we did not need too much help. We had a technical issue with a "door" puzzle, although it didn't stop our progression at all. If you are not familiar with any church symbolism or traditions at all, you might run into some problems in  this room – otherwise, we would say it is a good room for bigger groups of beginners as well as a group of 2 to 4 for experienced players. In the end, we escaped with a very good time of 36 minutes.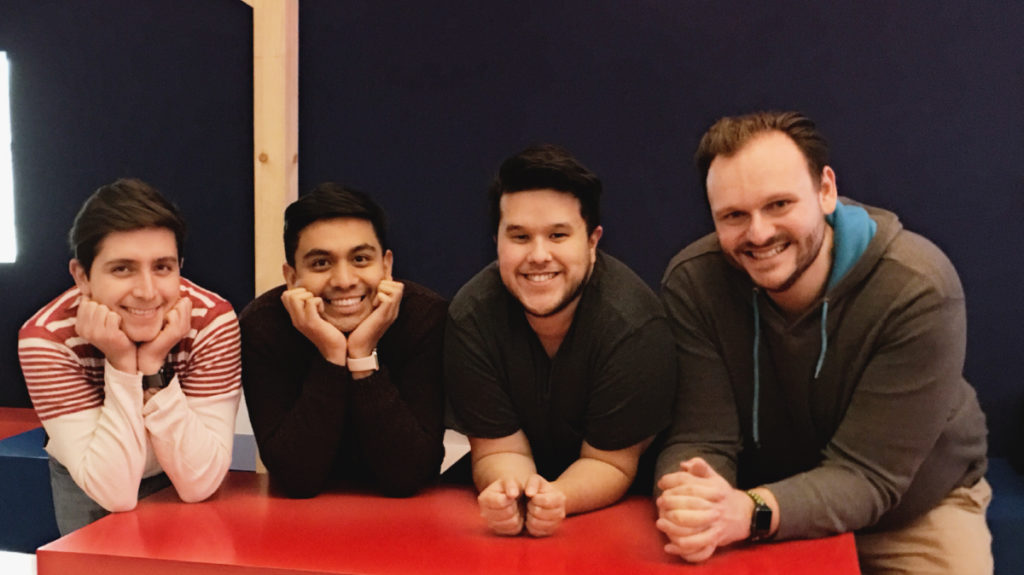 Kowloon – Walled City
The Chinese mafia has quietly ruled the underworld for as long as anyone can remember. Its web of extortion, prostitution and trafficking spans across the Walled City. The threads of this terrible trade used to come together in the hands of your family, but a rising power has now revealed itself in the form of a new Triad.

Defend the honour of your Triad together with your team and convert the hostile dragon head to smash its followers.
*FSK 18: This story is not released for minor players due to partial pornographic content.
We were very excited about Kowloon – the images on the website look very cool and the tagline sounds intriguing. Escape Room, FSK18 and some pornographic content? We needed to see that. Sadly, Alex did not feel to good on that day, so he stayed in the room while i tackled the room with 2 of our friends.
The entry of the rooms feels like you travelled right to china – in general, the room design here is very well done. The first obstacle is find a way into a strip club, which took us way longer than we expected, because they ask you to do something which most escape rooms specifically tell you not to do. Well – we like surprises, so we went with it.
Once inside, we experienced a grown up escape room experience, although it never went overboard and we had a lot of fun with some of the items and tasks you have to use and do in the room. They also use a funny way to interact with your game master – we did prefer the other rooms solution for that better though. It felt like we needed him a lot – although we were later told the game is designed that way, it could also have been us not getting everything in the fastest manner. In the end, we had a photo finish of escaping in literally the last couple of seconds.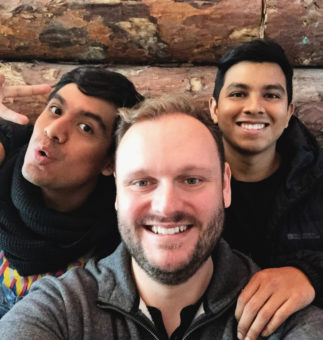 The Executioner
You and your team awaken in the presence of dark powers – tied by your hands and feet, the warder leaves you in an underground dungeon to await the executioner. In an hour begins the ancient ritual of a secret brotherhood, which has always claimed human sacrifices.

Get out of the dungeon before one of you becomes the next victim. Every elapsed second brings you closer to the end.
The first room we did in House of Tales was The Executioner. Why? Because everyone told us this is their "must do" room and if you have one to choose, this is the one you should go for. Once the briefing was done, the gamemaster handed us blindfolds and Alex' heart dropped – this room started more scary than we though. The description is very clear though "You and your team awaken in the presence of dark powers – tied by your hands and feet, the warder leaves you in an underground dungeon to await the executioner". Just be prepared that this is not just a catchy tagline, this is the actual start of the game.
Of course, you are never in any real danger, this is a professional escape room after all. One of us asked to take off the blindfold because it was "too much to handle" and our gamemaster was very nice and allowed that as well. After starting and taking off your blindfold, your first task is to reunite with you your teammates. The story progresses very straight forward after that – although not all of the tasks provided in this room were "super logical" to us. Or lets rephrase that – the puzzles made sense logically, we just didn't always know why we were actually supposed to do certain things.
That question is often asked though – so that is a very high bar we are using here. The game has an outstanding room design and the way to interact with your game master is really cool – our favourite one of the rooms we did at House of Tales. Sadly, we encountered a technical problem in this room as well, and we have heard from fellow escape room enthusiast that they ran into the same issue with the "fire" (do not worry, that is a very broad word here and shouldn't spoil anything for you)
All in all, we really enjoyed the game and we escaped before the executioner could reach us. The different areas of the game are all a bit tight, so we wouldn't recommend doing this room with more than 4 people, 2 to 3 should be the ideal number.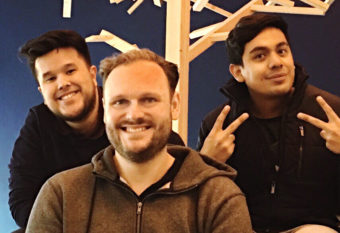 Final Roar
Having done most of the rooms of House of Tales by now, we fully understand why you hear so much good feedback about them. More than anything, House of Tales shines with properly designed rooms with impressive interior design and great puzzle / game design. There is not a lot of things we can criticise about their rooms, they do set a high bar. The themes are not your typical go-to room for escape rooms and they have one dedicated game master per game that will monitor your progress and responds fast if you have any question. The rooms themselves have a good size and will end up surprising you in positive ways.
On the "not so positive side", we have to say that we did run into technical problems in two of their rooms (Illuminati and Executioner) that seem to be recurring issues that shouldn't happen. In both cases, our overall time was not negatively effected in a big way, never the less, it is not good to run into those issues (We have written about technical issues in escape rooms before). We also don't like the way the whole experience ends – and no, we are not talking about the end of the games. Like I said in the beginning, they have not finished their photo point, so after having the short debriefing with the gamemaster, you pick up your stuff from the locker and you go. They do not take a team photo at all. Sure, you can ask for a photo in the lobby, but we really miss the last finisher moment with your team in the end.
Overall, House of Tales provides a high quality Escape Room experience in Berlin that can proudly stand on its own. Well worth a visit if you are in Berlin.
Score
Bears Escape - House of Tales in Berlin
Location -

9/10

Production -

8/10

Staff -

10/10

Fun -

9/10
Summary
House of Tales offers 4 games (as of writing this review) – we have played 3 of them. All of them have a high production value and great game design, while we also encountered some technical problems along the way. They do have a dedicated game master for you though – so we were never stuck.
The team is very nice in general, although we do miss the final "group photo moment". They plan on adding group photos later on, but for now, thats definitely missing for us. You can ask a staff member to take a photo anyway though (which is what we did).
The Executioner is a bit scary, but the best reviewed game of the ones we have done. We do feel like all their games are pretty similar in quality though. Check them out when you are in the area and leave us a comment about your Escape Room Experience with House of Tales!
Where can I find them?
Have you ever played this escape game or one of their other rooms? Or can you recommend any other location for us to try? Please let us know in the comment section.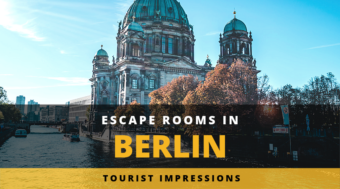 We love to travel to various cities and try to do as many escape rooms there as possible. We spent a weekend in April 2017 in Berlin, Germany, and did a couple of escape rooms. Of course there are a LOT more Escape Rooms in Berlin than we had a ...
Read More
Also – check out and follow us on YouTube and Like our Facebook Page to stay up-to-date about our posts. Or check out our other Bears' Escape Reviews in our Escape Room Guide.