Questomatica offers two very unique and fun games close to the centre of Amsterdam. Did we enjoy them?
Escape Room Review

– Short Roar –
Questomatica
Amsterdam, Netherlands
Location: Foeliestraat 16, Amsterdam, 1011TM
Games (reviewed): Wake up, Arcade Invasion
Games (not reviewed): –
Group: 2-4
Website: questomatica.nl
Wake Up
Matilda's dreams are always happy and cheerful, but this time something went wrong. Thousands of fantasies, riddles and illusions got mixed up in a mysterious and unpredictable knot, and you are trapped right in the middle of it!

Become a part of an exciting adventure full of unexpected twists, unique tasks and unusual riddles. Carefully designed setting, light and sound effects create a truly immersive atmosphere providing experience that will be difficult to forget.
Arcade Invasion
Arcade Invasion is the latest and completely mind-blowing creation of Questomatica. It took the creators over 15 months of construction to design the only space in Amsterdam where teams can step into the world of 20th Century arcade games.

Walk around 8bit landscapes, see what is inside the brick question box and fight the invaders face-to-face with the help of a pixelated laser gun!
Our Experience
Questomatica is one of our favourite escape room companies in Amsterdam. They offer two rooms with Wake Up and Arcade Invasion. Questomatica actually used to be a Claustrophobia Franchise-Partner, but they stopped working with them. Since their games were designed inhouse anyway, both of the Questomatica rooms are original and have very unqiue themes.
We played Arcade Invasion with a group of four and enjoyed it so much that we returned to play their second game Wake Up as a two-person team a couple of days later.
In Arcade Invasion, you are tasked to find a missing "plumber with a green hat" – so you have to enter the 8bit – inspired by classic computer games – world and find out what happened to him. The more you descend into the 8bit world, the more classic computer-games-inspired elements you will find, which gave as some nice "aahhh" moments. We as a group really liked final puzzle / task, but it could be hit or miss with some groups.
In Wake Up, you have to go into the dreams of a sleeping girl and help her wake up from her dreams – while this does sound a bit scary, let me assure you it is not a spooky room. You will only have a couple of moments where the lights will go dark(er) – that's it. The later sections of the game have some very cool surprises and setpieces that we have never encountered in an Escape Room before and we really loved it.
The only negative comment we could make about Wake Up is the last section of the game which feels really off and gives the impression that it was just tacked on – the love to detail and immersion went slightly out the window there.
Both rooms have very unique themes and fun puzzles, but if we had to pick a winner, we did enjoy Wake Up a bit more.
On both visits, our gamemasters were very nice and we did enjoy both rooms greatly. And again – the creative themes of both rooms are a delight.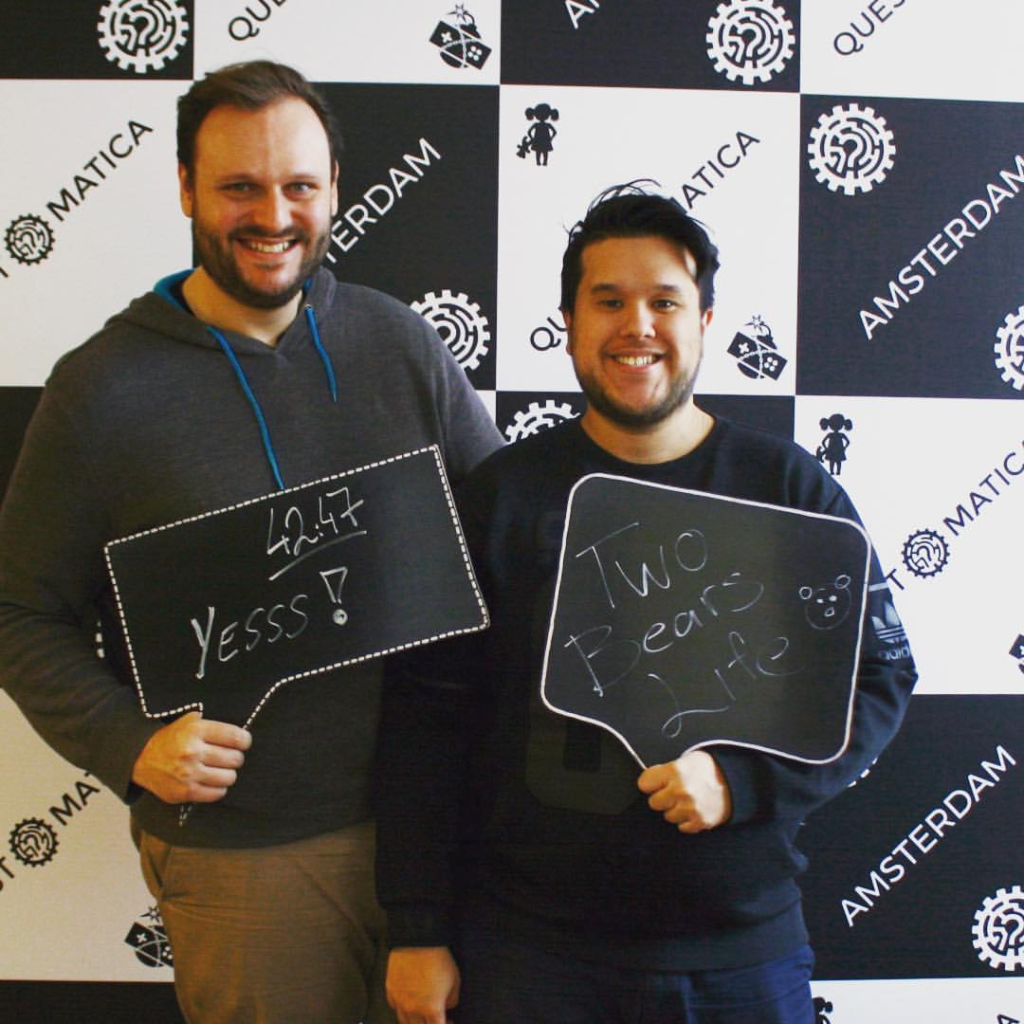 Score
Bears Escape - Questomatic in Amsterdam
Location -

8/10

Production -

8/10

Staff -

8/10

Fun -

9/10
Summary
Questomatica offers two original-designed rooms in the centre of Amsterdam. Both rooms have a very unique theme and we enjoyed both games a lot. If we had to chose, we would pick Wake Up as our favourite. But we are sure you could squeeze in time for both rooms, if you are already around, right?
Where can I find them?
Have you ever played this escape game or one of their other rooms? Or can you recommend any other location for us to try? Please let us know in the comment section.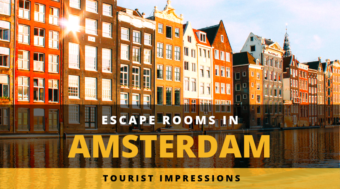 Tourist Impressions from Escape Room Enthusiasts If you are looking for the best Escape Rooms in Amsterdam, you will be happy to find out that the city has a vast and high quality list of Escape Rooms that are worth checking out. Like always, we have not played all Escape Rooms Amsterdam has to offer, but we tried to make ...

Also – check out and follow us on YouTube and Like our Facebook Page to stay up-to-date about our posts. Or check out our other Bears' Escape Reviews in our Escape Room Guide.