We have heard mysterious stories about cruel patient experiments at Bratislava Asylum. Naturally, we made our way to investigate this potentially haunted Escape Room. Were we able to make it out alive?
Escape Room Review

– Short Roar –
Asylum
Bratislava, Svlovakia
Location: Čajakova ulica 13, Bratislava, Slovakia
Games (reviewed): Asylum
Games (not reviewed): –
Group: 2
Website: www.asylum.sk/english
Asylum
You are a journalist who is investigating the mysterious Asylum in Bratislava. You have heard many stories of disappearing people and horrible experiments done to the patients, but it seems like all the other people who wanted to find out whats going on never returned.

Can you solve the mystery of the Asylum and make it out alive?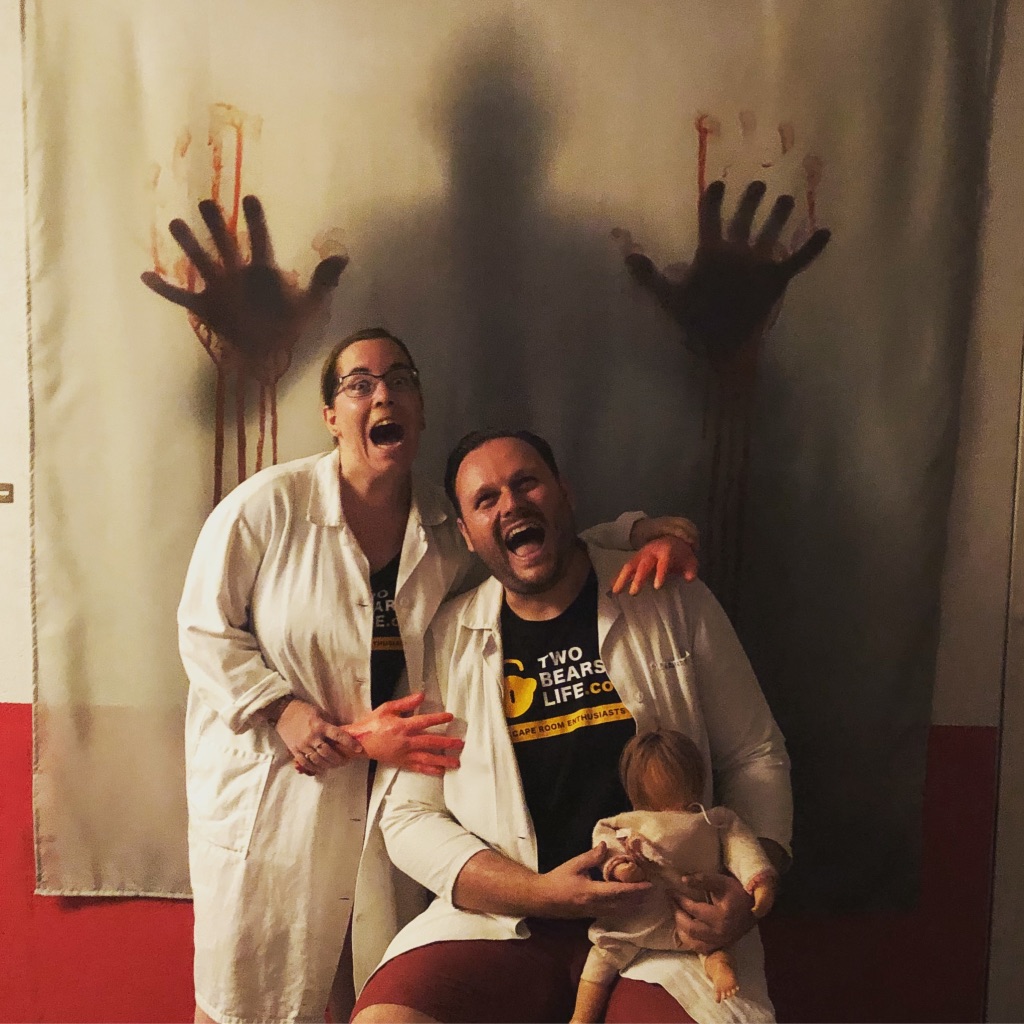 Our Experience
We were really looking forward to the Asylum Escape Room in Bratislava. Why? Because we never do any scary Escape Rooms because Alex doesn't really like it. But this time we brought Sabine, one of our Bears' Escape Experts, with us, so Alex was allowed to sit this one out. Turns out it was a very good idea, as this room is indeed a spooky experience.
Asylum is located a bit outside of the city centre of Bratislava – we took a Taxi, but you could also walk for like 20 minutes and reach it by foot as well. We were welcomed by our gamemaster, who was also working as a nurse in the Asylum. After storing our items, we asked if Alex could wait in the lobby area, but we were told that the patients of the Asylum would not welcome any guests in the lobby for too long, so Alex waited in a nearby cafe. We were a bit confused about this at the beginning but figured out later that they just can't have people sitting in the lobby for gaming reasons.
After getting our intro to the game, we were warned about patients who might wander through the Asylum and were asked not to interact with them, if we see some. After that, the game started and Sabine and I were separated and put into two patient rooms. The lights went out and the game started. With the doors locked, only little (electric) candles at hand, we had to figure a way out to meet up again – while hearing screaming and mayham unfolding on the other side of the doors.
The game works very well with sound and light effects, never going too far to scare you, but having some great jump scares waiting for you. We really liked how the game switched between dark and light areas, never making the darkness part of the puzzle but just part of the narrative. The multiple rooms were all theme-appropriate and we did enjoy the puzzles as well. Like most Escape Rooms that also scare you the difficulty level of the puzzles themselves was not too hard – but we do agree that solving puzzles gets immensly harder when you think some crazy patients are going to murder you any second.
The rooms looked like an Asylum, although the production level could have been improved. On the other hand, if you consider at the price of 50 Euros for a 60-minute game, we do think that you get your money's worth and some.
Ideal group size would be 2 to 4 people (which is exactly what they offer the game for). We escaped in 35 Minutes. Without spoiling anything, it is safe to say the jump scares worked perfectly for us, our gamemaster did an amazing job and was there for us when we needed her. We had an amazing time and can absolutely recommand to visit the Asylum Bratislava if you are up for a scary Escape Room experience.
Sidenote: They offer to adjust the scare-level – so talk with your gamemaster beforehand if you have second thoughts.
Score
Bears Escape - Asylum in Bratislava
Location -

7/10

Production -

8/10

Staff -

9/10

Fun -

9/10
Summary
Asylum offers a great Escape Room experience with a scary twist on it. If you can not handle jump-scares of being alone in sparsely lit rooms, you might want to avoid this game. If you can handle spooky experiences and enjoy Escape Rooms, Asylum Bratislava is worth a visit.
Where can I find them?
Have you ever played this escape game or one of their other rooms? Or can you recommend any other location for us to try? Please let us know in the comment section.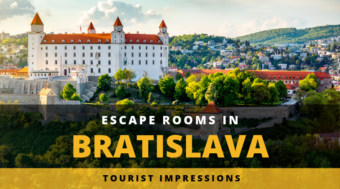 Tourist Impressions from Escape Room Enthusiasts Bratislava is the capitol of Slovakia and fairly close to Vienna - so we decided to visit the city for a weekend and check out what Escape Rooms Bratislava has to offer. And to be honest - we were very positively surprised by what we found. Considering the lower prize point and the close ...
Read More
Also – check out and follow us on YouTube and Like our Facebook Page to stay up-to-date about our posts. Or check out our other Bears' Escape Reviews in our Escape Room Guide.