Locked Amsterdam is an Escape Room location a bit outside of Amsterdam city centre that sent us to find a lost submarine. Is the trip worth it?
Escape Room Review

– Short Roar –
Locked.Amsterdam
Amsterdam, Netherlands
Location: Nieuwe Hemweg 8, 1013BG Amsterdam
Games (reviewed): The Submarine
Games (not reviewed): The Liebermann Conspiracy
Group: 2
Website: https://lockedamsterdam.nl/en
The Submarine
The Russian submarine K-129 has mysteriously disappeared 20 years ago. It was last seen in the North Pacific Ocean. The vessel has a dangerous nuclear load on board and to this day has not been located. It is crucial that this submarine is found before it falls into the wrong hands.

The controversial journalist Hugo Laanen has been interested in this mystery for a long time. He has kept files with all his findings. However, it seems he has gotten cold feet now. Some even suggest he ran from the Russian secret service. His study room in the Amsterdam Houthaven is still left untouched…
Our Experience
Contratry to most other games we have played in Amsterdam, Locked.Amsterdam is located a bit outside of the city centre. We took the bus and had to walk a bit to reach the location. Once inside we were greated by one of the owners of Locked.Amsterdam, who offered us a drink while he finished preparing the game. After storing our items and a quick briefing, we were able to start the game
Submarine is a 90 minutes game and designed for 2 to 6 people. You will start in the office of journalist Huga Laanen and follow his steps on the search for the lost submarine.
While the first impression of the journalists office was a bit disappointing for a game called Submarine, we can safely say that your patience will be rewarded in the duration of the game. The game offers multiple rooms and the transitions are quite fun: not only do the rooms look quite unique and great but also enhance the story in a clever way without needing too much text. It is safe to say that the first room is only a start and the escape room builds with each section.
All in all, we escaped with around 55 minutes on the clock and some (requested) hints. To answer the question from the intro: the trip was definitely worth it. They also opened up a second room after our visit, so now could even play 2 games.
Sidenote: Locked.Amsterdam offers a challenge for the Submarine Room – escape in under 45 minutes and you'll play for free. Rules: no tips during the game and tell the staff in advance you're up for the challenge!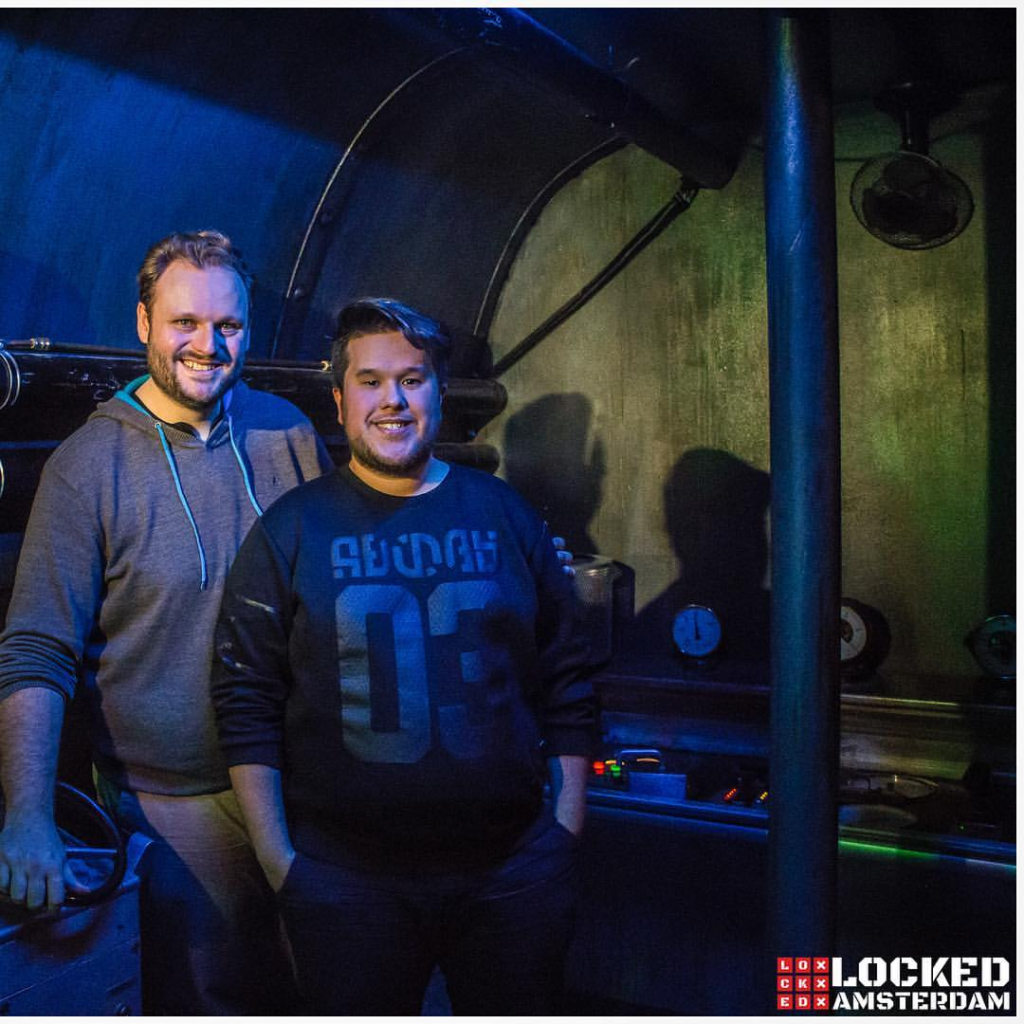 Score
Bears Escape - Locked.Amsterdam in Amsterdam
Location -

6/10

Production -

9/10

Staff -

8/10

Fun -

8/10
Summary
Locked.Amsterdam offers 2 games at their location a bit outside of Amsterdam city center – we played the 90 minutes escape room "The Submarine". The escape room offers quite a few surprises and very nice room design and puzzle elements. The game had a bit of a slow start for us, but build throughout the game to a very cool finale. Definitely one of the rooms do to in Amsterdam.
Where can I find them?
Have you ever played this escape game or one of their other rooms? Or can you recommend any other location for us to try? Please let us know in the comment section.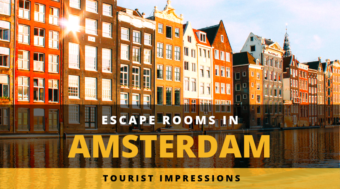 Tourist Impressions from Escape Room Enthusiasts If you are looking for the best Escape Rooms in Amsterdam, you will be happy to find out that the city has a vast and high quality list of Escape Rooms that are worth checking out. Like always, we have not played all Escape Rooms Amsterdam has to offer, but we tried to make ...
Read More
Also – check out and follow us on YouTube and Like our Facebook Page to stay up-to-date about our posts. Or check out our other Bears' Escape Reviews in our Escape Room Guide.