Virtual Escape in Salzburg offers multiple VR experiences. We played Huxley 2 to find out if the second chapter is as good as the first one.
Escape Room Review

– Short Roar –
Virtual Escape: Huxley 2
Salzburg, Austria
Location: 33 Linzer Bundesstraße, Salzburg, 5020, Austria
Games (reviewed): Huxley 1 (Review here), Huxley 2
Games (not played): Escape the lost Pyramid, Medusa, Mission Sigma, The Prison, Cyberpunk, Christmas Story
Group: 3
Website: www.virtual-escape.at

Huxley 2
An old legend tells of Huxley, a source of infinite energy hiding in a secret place. Our beloved father has dedicated his entire life to finding it, but unfortunately he mysteriously disappeared.

Now it is up to your team to follow the legend and complete his life's work. Discover in virtual reality the 19th century steampunk world in search of the ultimate energy. The ingenious inventions of the professor will help you with this.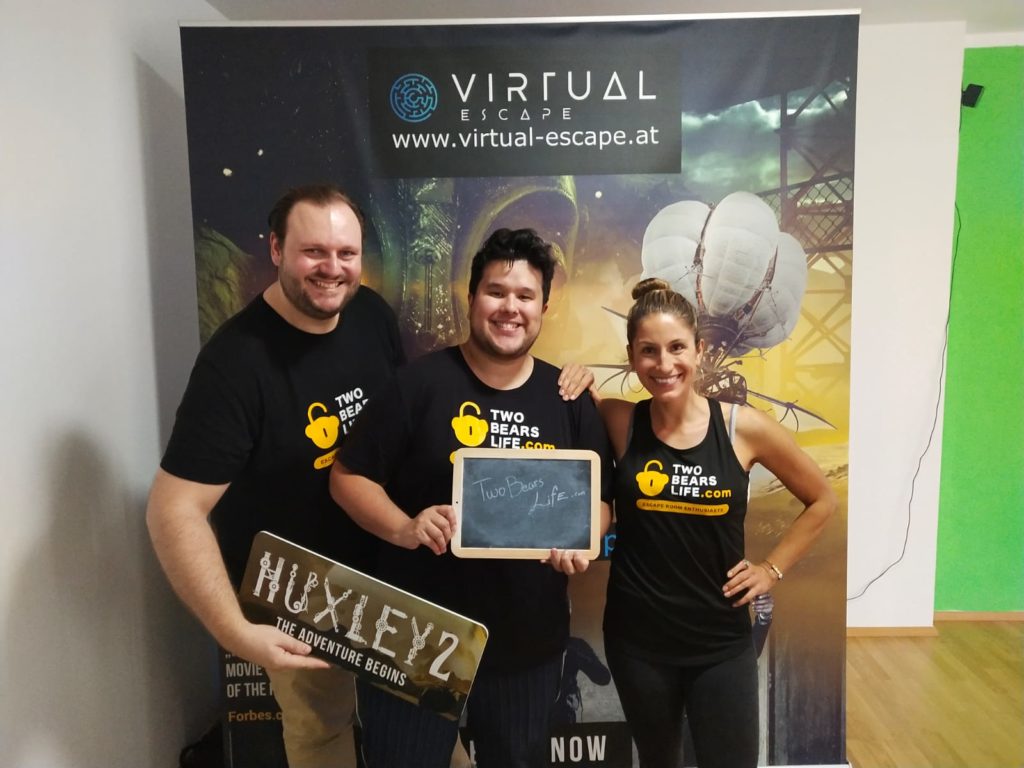 Our Experience
Date of our game: 26-10-2019
We have played the first Huxley quite some time ago in Berlin and were blown away by the way this VR Escape room let you still move around in the real world while feeling highly immersive during the game (check our review here). Since we have played it, Huxley became a huge hit around the world and you can find the VR game in multiple countries and cities around the world – if you are not in Salzburg or Berlin and you would still be interested, check out the official Huxley VR website were they list all the locations: https://huxleyvr.com/#locations
Naturally, we were happy to find out that a new Escape VR company has opened in Austria, which meant we wouldn't need to fly to Berlin to experience the next chapter of Huxley which is titled "Huxley 2 – The Adventure Begins".
Virtual Escape in Salzburg is run by VR enthusiasts and we can happily confirm that we did not face any problems with the local VR equipment. Although we have not seen the new location as we still visited their "old" rooms, we are sure that you will still have enough room to move for the game and our game master was always watching us to make sure everything went smooth.
We don't want to spoil the game's story too much but it is again a very emotional adventure with relatable stakes. We did mess up a bit in the middle of the game and I got very concerned that I wouldn't be able to "finish the storyline", but in the end, we succeeded and the finale was again very well done.
Since this is the second part of the series, the big WOW factor is not as big as the first time, although the game itself still is amazing. We have yet to find a better VR experience than both of the Huxley games. All in all, we had an amazing time in the game and can't wait to return to check out some other games.

If you are in the area, like VR games and want to support a young business try one of their games – you might be surprised by it.
Score
Bears Escape - Virtual Escape: Huxley 2: Salzburg
Location -

6/10

Production -

8/10

Staff -

9/10

Fun -

9/10
Summary
Virtual Escape is located in the centre of Salzburg and offers a bunch of great virtual escape room games – if you prefer physical Escape Rooms, this might not be the right venue for you. We played Huxley 2 and had a blast – if you are up for an awesome VR Experience, check them out.
Where can I find them?
Have you ever played this escape game or one of their other rooms? Or can you recommend any other location for us to try? Please let us know in the comment section.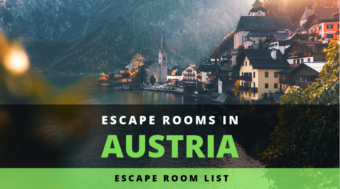 While most Escape Rooms in Austria are indeed located in Vienna, more and more venues open up all around the country. We have compiled a list of all the Escape Room companies in Austria as well as the number of Rooms each venue offers. Vienna / Wien If you are looking for Vienna rooms, please check out our more detailed ...
Read More
Also – check out and follow us on YouTube and Like our Facebook Page to stay up-to-date about our posts. Or check out our other Bears' Escape Reviews in our Escape Room Guide.