PanIQ Room Bratislava sends you on a mission to find the Holy Grail in Da Vinci's secret Office.
Escape Room Review

– Short Roar –
PanIQ Room
Bratislava, Svlovakia
Location: Hattalova 12/B, Bratislava, Slovakia
Games (reviewed): Da Vinci's Secret
Games (not reviewed): –
Group: 3
Website: www.paniqroom.sk/en
Da Vinci's Secret
In our third room, you can experience the adventure of searching for the Holy Grail. (…) Your team has just started to search in Leonardo´s ancient office in Milan and trying to solve the logical connections to find the indication leading to Venice. But Leonardo was prudent and he knew that not only the chosen ones would try to find the Grail. That is why he has included some protective mechanism into his system. The codes have to be deciphered in 70 minutes in every place; otherwise the indication to the next city will be destroyed. And the Grail will be lost. Will you manage it?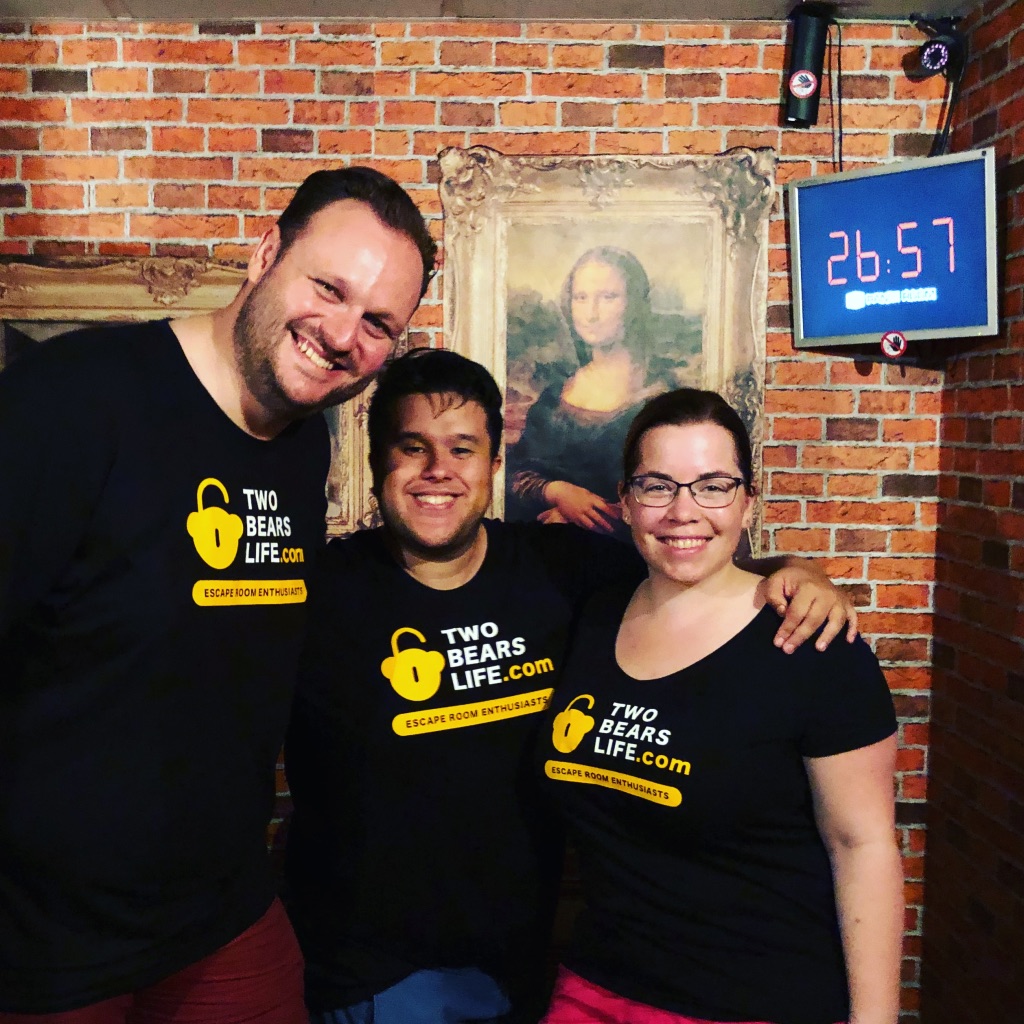 Our Experience
PanIQ Room is an Escape Room franchise with multiple locations in Slovakia. The venue in Bratislava offers the 70-Minute game "Da Vinci's Secret" and is located a bit outside of the city centre of Bratislava. In fact, it was the venue with the greatest distance we had to drive htis weekend, which sounds a bit dramatic, as it was just 15 minutes with a Taxi. Once we arrived at the location, it took as a bit to find the entrance, which is clearly marked with a huge sign, so you shouldn't have the same problem.
PanIQ Room is housed in the basement of an office building, with a small but cozy waiting area. After storing our items, we received a short intro from our gamemaster and off we went. Considering how long the story intro is on the website, we felt a bit confused as to why we didn't hear a similar intro on location – but never the less – we entered to room to find out the hidden secret of DaVinci.
The room itself is on the smaller size and does show some wear-and-tear already. While we didn't enounter any broken items, we managed to lose an item behind a wooden board and couldn't get it out again during the game. Our gamemaster handled the situation well though and could tell us the information the piece provided without an issue.
Although the room itself is fairly basic, the puzzles and task were fun and kept us entertained the whole time. You will need to work as a team and there is a rope-puzzle in the room that was really fun.
In the end, we escaped with 27 minutes left on the clock. The room design was basic and showed its age, but the puzzles were fun. Our gamemaster did a great job considering the issue with our lost puzzle-piece and overall attention to our progress. Is the "longer" trip worth it? That's up to you, there are certainly better options closer to the city centre.
Score
Bears Escape - PanIQ Room in Bratislava
Location -

5/10

Production -

6/10

Staff -

8/10

Fun -

7/10
Summary
PanIQ Room Bratislava offers one game in the Bratislava venue with "Da Vinci's Secret". While the room design was a bit basic, we did enjoy the puzzles and tasks a lot. While the location is bit outside of city centre, you can still reach it in like 15 minutes with a taxi.
Where can I find them?
Have you ever played this escape game or one of their other rooms? Or can you recommend any other location for us to try? Please let us know in the comment section.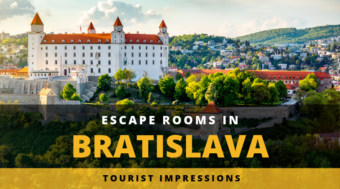 Tourist Impressions from Escape Room Enthusiasts Bratislava is the capitol of Slovakia and fairly close to Vienna - so we decided to visit the city for a weekend and check out what Escape Rooms Bratislava has to offer. And to be honest - we were very positively surprised by what we found. Considering the lower prize point and the close ...

Also – check out and follow us on YouTube and Like our Facebook Page to stay up-to-date about our posts. Or check out our other Bears' Escape Reviews in our Escape Room Guide.