It was in January of this year, when we visited Vienna, the Capital of Austria. We went with two very close friends to stretch our escape room muscles again. At this point of time, all of us have done at least one escape room before. So everybody knew what we where in for when we looked for new rooms to try. We decided to go for "Escapology" with their egypt themed game "Tomb of Tutanchamun". Since we had a really good time, this room is the next one we decided to review (without any spoilers, don't worry).
Escapology
Vienna, Austria
Location: Schönborngasse 13A, Wien 1080, Austria
Games: Tomb of Tutanchamun, Free Lili (not open yet)
Group: 4 People
Website: www.escapology.at
Our Experience
When we arrived, we were welcomed by our Gamemaster and had to wait a little bit because there was already a team playing. The location is very clean, offers a nice waiting area and bathrooms to take care of your need before starting your game. Our Gamemaster seemed to struggle a little bit with English, but we got all the needed information on a printout as well, so that was not a big deal.
The Story of their one and only open room is the following:
"If you like the adventures of Indiana Jones, (are) interested in the Secrets of the Pharaohs, or you'd like to hunt for hidden treasure and you fear not the unknown, then the time has come to try yourself in a real experience. You have 60 minutes to solve all riddles, get across the labyrinth, gain access to the chamber and find the treasure. Hurry up before someone else finds it!" Source: www.escapology.at
Which sums up to finding your way through a pyramid, accessing the chamber and escaping with the treasure and your life still in your hands. Sounds fun and like a fitting scenario for an escape room, right? And I am happy to say that the room really delivers that.
Without saying too much, Escapology / Tomb of Tutanchamun really gives you the feeling to explore an actual pyramid. The riddles are well done and i can not remember a single simple lock being involved in the whole game. The player is allowed to ask for tips, but the way it is done here is not with a simple "ask and answer", but rather a really cool idea of asking for help and receiving tips in a perfectly fitting way for this room.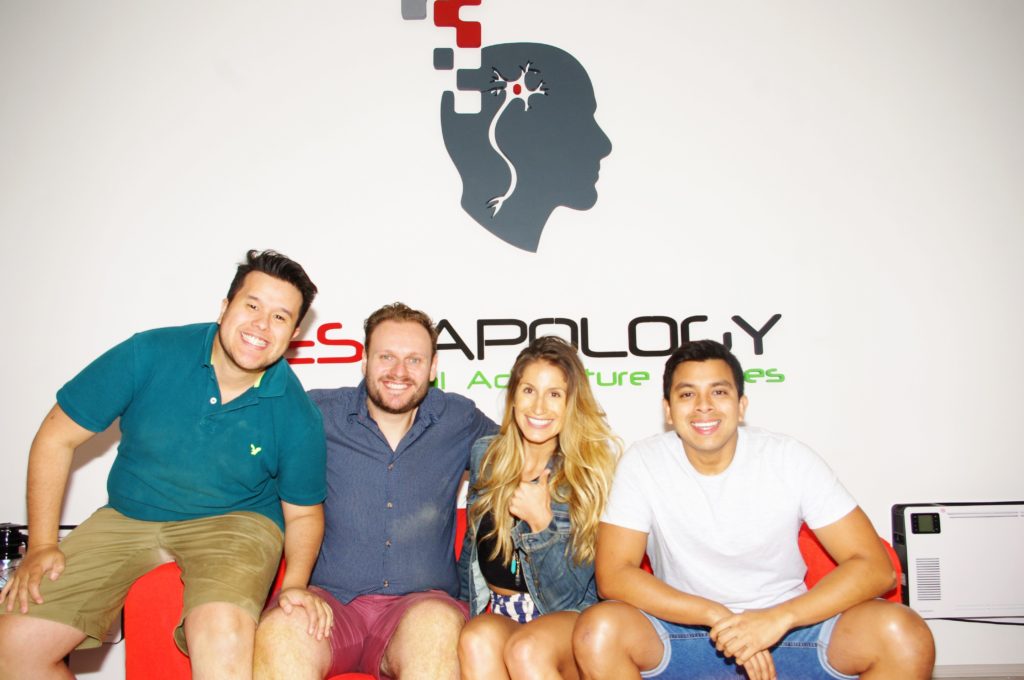 Final Roar
We had a lot of fun doing the Tomb of Tutanchamun of Escapology. The production values are really good and the design of the room is amazing. We struggled a little bit in the end, not knowing exactly how to "get over the finish line", which could be attributed to a little flaw in the game flow. Or more likely it was just our own fault for not remembering the exact task we got when the whole game started.
All in all we had a really great time. The idea is well executed and the room tells a neat story. It could have been a little bit longer in our opinion, but seeing that with 35 Minutes we still hold the record for the second best time EVER (check it out) as of this moment, i guess we did just really well 😉
Score
From now on, we will try to give a number score in the following criteria between 1 and 10. Of course we try to be objective, but nevertheless, it is just our opinion and if you don't agree, we would love to hear from you in the comment section.
Escapology Vienna, Austria
Location -

7/10

Production -

8/10

Staff -

6/10

Fun -

9/10
Summary
Escapology is a bit outside of the city center, but Josefstadt is still very good reachable with public transport.
The production values were really good. The room design was amazing and there were no simple locks involved in the game.
The staff was nice, but seemed to struggle a little bit with English. Also, when we left, we actually didn't get the information of our playing time, which didn't bother us too much though. Never the less, the service was good.
Overall, the game was fun. It may be a little bit short for experienced players, but the great production values as well as the overall enjoyment of the atmosphere are big plus points for Escapology in Vienna.
So where can I find it?
[mappress mapid="4″]
Have you ever played this escape game? Or can you recommend any other location for us to try? Please let us know in the comment section.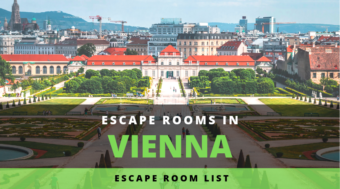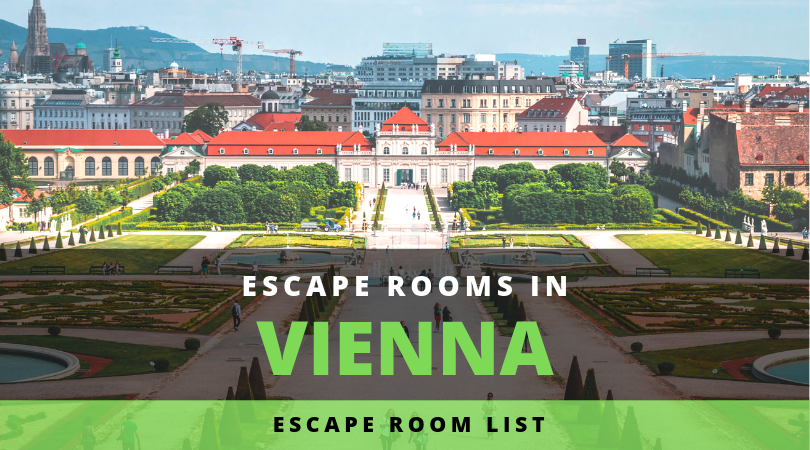 We are living in Austria - so naturally our most travelled destination for Escape Rooms is our capital - Vienna. The biggest tourist city in the country offers a lot of different rooms - it is definitely the go-to city in Austria for Escape-Room Enthusiasts. Since we are a little bit limited in Austria, we try to not to play ...